Appears in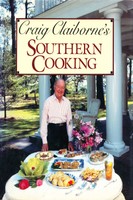 Ingredients
2 cups unbleached flour
1½ teaspoons baking powder
½ cup sugar
8 tablespoons butter
2 eggs, lightly beaten
½ teaspoon lemon extract
2 teaspoons pure vanilla extract
¾ cup chopped pecans
Method
Sift the flour, baking powder, and sugar together into a mixing bowl. Add the butter, eggs, lemon extract, vanilla, and pecans. Blend thoroughly with the hands.
Shape the dough into 2 rolls, each about 1½ inches thick. Wrap each roll neatly in wax paper. Chill for 30 minutes or longer.
Preheat the oven to 350 degrees.
Lightly flour a baking sheet, shaking off the excess flour.
Slice each roll crosswise into rounds, each about ½ inch thick, or slightly less. Arrange rounds on the baking sheet. Place in the oven and bake 25 to 30 minutes, or until golden brown. Remove and let cool.