Appears in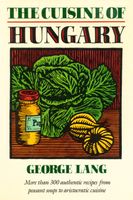 Ingredients
1 medium-sized onion, minced
1 teaspoon lard
2 green peppers, sliced
Method
Cook the onion in hot lard, covered, till soft.
Add green peppers. Dice tomatoes and add. Cook, covered, for an additional 5 minutes.
Add the broth, paprika, and salt to taste. Cook till done, usually about 30 minutes. The dressing should have body; tomato should not have become completely puréed.