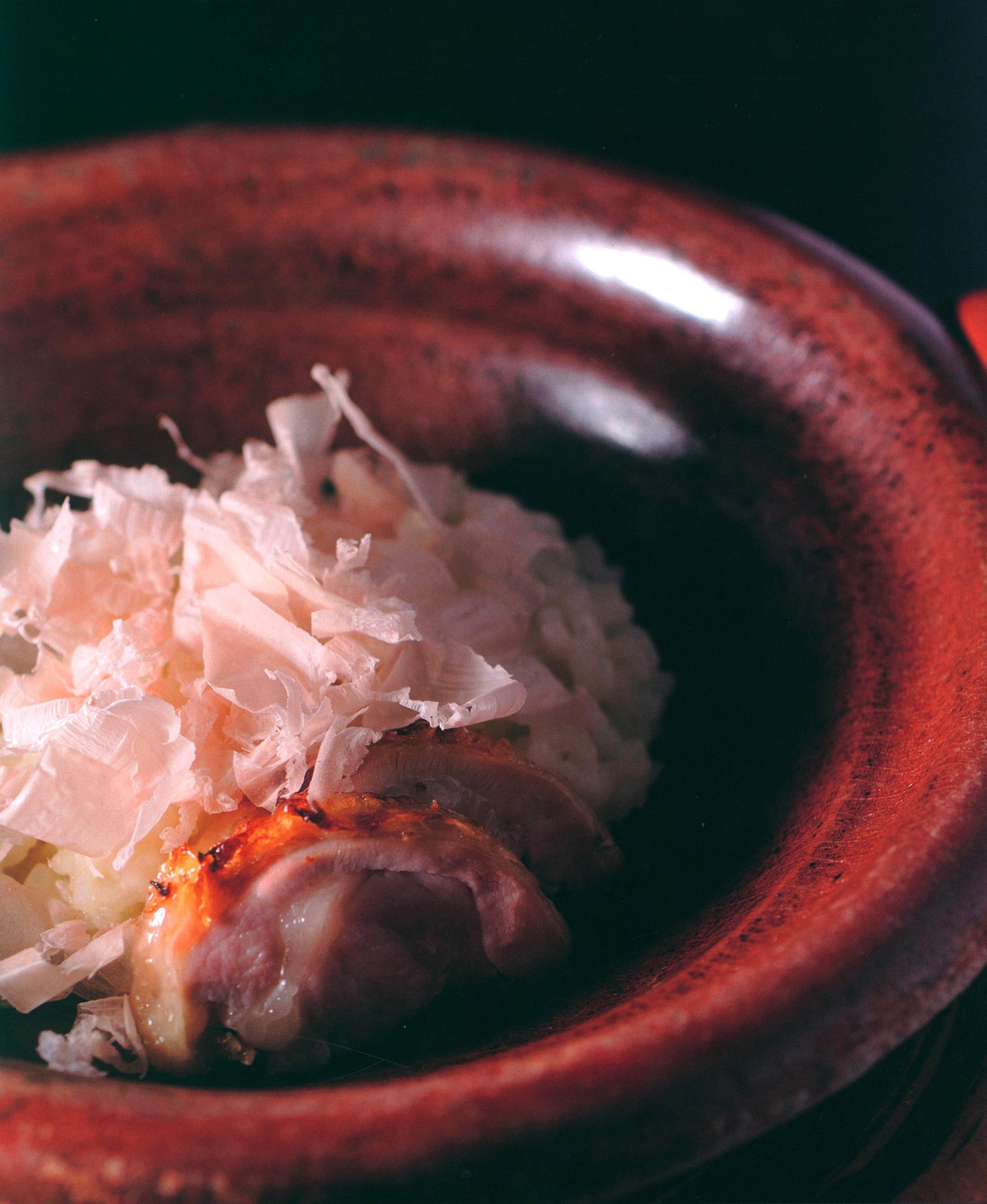 Ingredients
140 g rice
1.8 L weak kombu dashi (made by soaking 50 g kombu in 1.8 L water)
5 g salt
100 g chicken thigh, boned
10 g bonito flakes
20 ml olive oil
Method
Put the olive oil in a frying pan and begin to gently fry the rice.
Pour the kombu dashi into (l) a little at a time, and cook on a high heat. When the dashi has been absorbed, add a little more, and continue in the same way. When the rice is al dente, season with salt and remove from the heat.
Sprinkle salt all over the chicken and grill over charcoal. When it is cooked through, cut into bite-size pieces.
Place (2) into an earthenware pot, put the chicken thighs from (3) on top, and serve sprinkled with bonito flakes.