Preparation info
Yield: Approximately

2 pounds
Appears in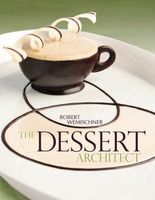 Ingredients
Oz
Grams
Each
Name of ingredient
3.3
<
Method
Prepare the molds as follows
Fill six conical waxed paper cups with water, each measuring 2 inches in diameter at the top by 1¾ inches tall.
Place the cups into a stand or arrange them in an empty, clean cardboard egg crate to keep them upright and perfectly level while they are freezing.
Place carefully into a level shelf in the freezer.