Preparation info
Yield: 8 ounces ,

12

servings, ⅔ ounce each
Appears in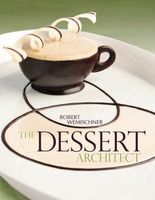 Ingredients
Oz
Grams
Name of ingredient
Note
8
Method
In a small heavy saucepan, bring the simple syrup and lemon peel to the boil.
Add the tea and simmer for 2 minutes.
Remove from the heat and pass the mixture through a fine sieve into a bowl.
Transfer to a squeeze bottle, covered, and refrigerate until ready to assemble the dessert.