Appears in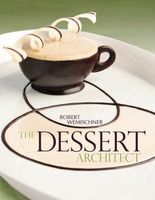 Ingredients
Oz
Name of ingredient
Baker's percentages
2
Unsalted butter
Method
Have two half-sheet pans ready to use.
Line one with parchment and spray it lightly with pan release spray.
Set aside.
The second pan is lined with a Silpat sheet after the sheet has been embossed with the stencil paste.
In the bowl of an electric mixer outfitted with the paddle attachment, cream butter until light.