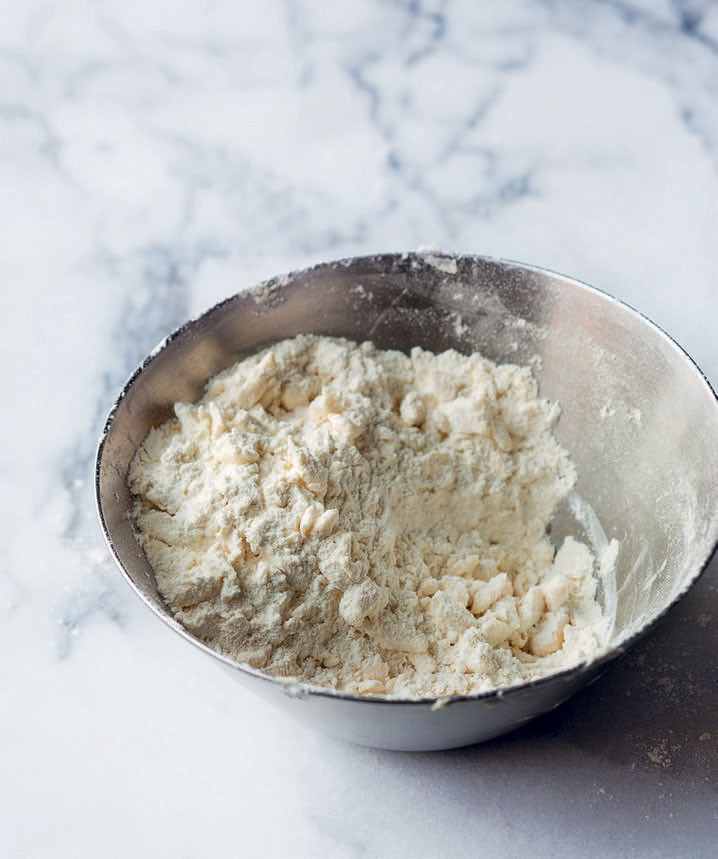 Whisk together the flour, salt and sugar (if making sweet pastry). Cut the butter into small dice and rub into the flour to make a breadcrumb consistency.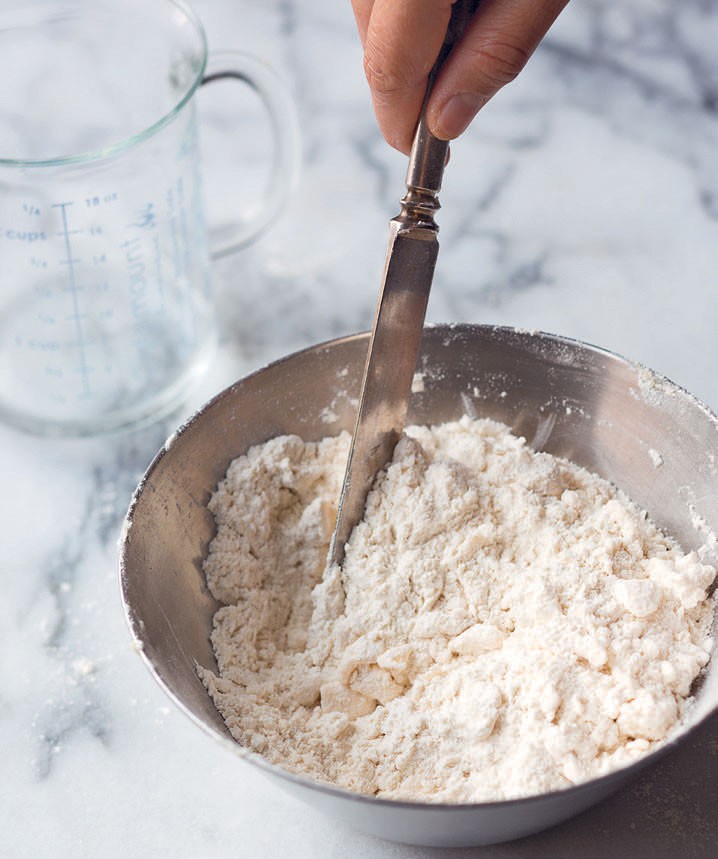 Using a blunt knife, gradually mix in the water to make a dough. Tip out onto a lightly floured work surface, bring the mixture together and lightly knead. Divide into 2 pieces, shape into discs and wrap individually in baking paper. Chill for 30 minutes.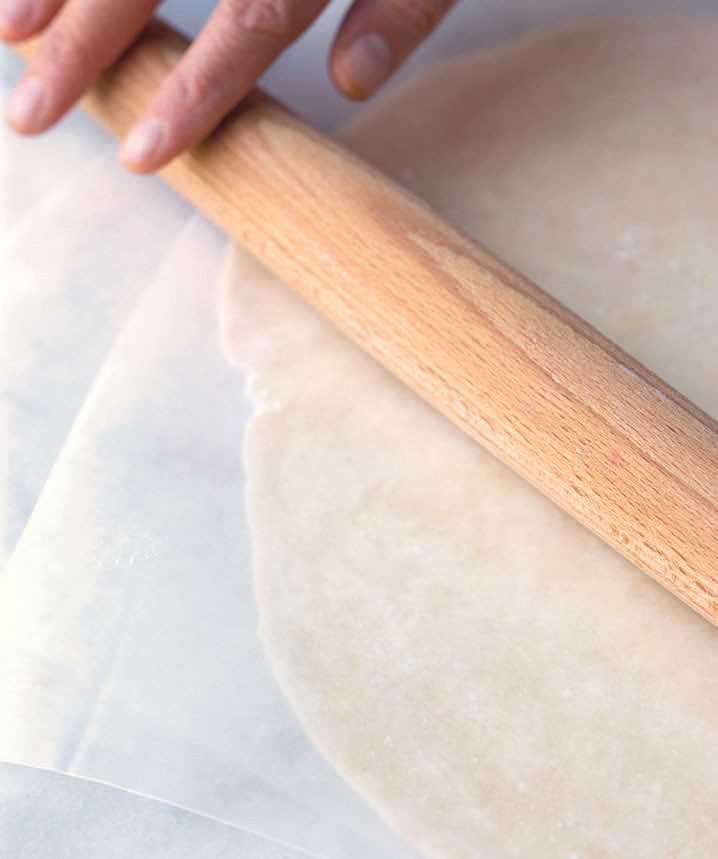 Roll out the dough between 2 sheets of lightly floured baking paper – 3 mm (⅛ inch) thick is perfect – and carefully peel back the top layer of paper. Work with one piece of dough at a time, leaving the rest in the fridge until ready to roll.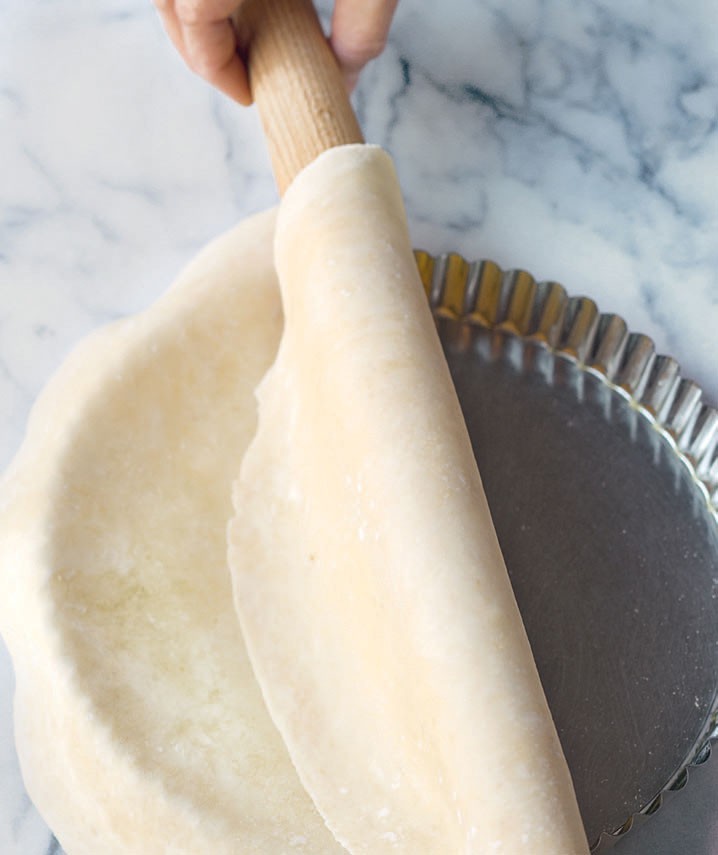 If lining a pastry tin, loosely roll the pastry around the rolling pin and drape over the tin. Gently press the pastry into the tin and fill according to recipe instructions. If making a galette, leave the pastry on its paper and add the topping. Slide the paper and pastry onto a baking tray to cook.