Appears in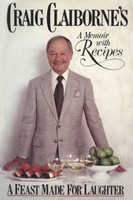 Ingredients
8 slices fresh rye bread or pumpernickel
8 teaspoons melted butter
½ cup Russian dressing
½ pound very lean corned beef, cut into the thinnest possible slices
¼ pound uncooked drained sauerkraut
⅓ pound Gruyère or Swiss cheese, thinly sliced
Method
Preheat the oven to 400 degrees.
Place the bread slices on a flat surface and brush one side of each with the melted butter.
Turn the slices over and spread the other side with Russian dressing. Arrange equal amounts of corned beef on 4 of the slices smeared with Russian dressing. Add equal amounts of sauerkraut over the corned beef. Arrange an equal number of slices of cheese over the sauerkraut. Cover the layered slices with the remaining 4 slices of bread, Russian dressing side touching the filling.
Place the sandwiches on a hot griddle or a large skillet in the oven and bake briefly, just until the cheese is melted.