Appears in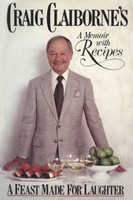 Ingredients
2 cups strained, cooked pumpkin (fresh or canned)
2 teaspoons cinnamon
⅔ cup brown sugar
½ teaspoon ground ginger
½ teaspoon salt
1½ cups milk
2 eggs, well beaten
½ cup heavy cream
Unbaked pastry for a 9-inch, I-crust pie
Method
Preheat the oven to 325 degrees.
Combine the pumpkin, 2 teaspoons cinnamon, sugar, ginger, and salt. Gradually add the milk and beat with a rotary beater or blend thoroughly in an electric blender. Stir in the eggs and the cream.
Line a 9-inch pie plate with the pastry and pour in the pumpkin mixture. Bake 50 minutes, or until a knife inserted near the center comes out clean. Serve warm with whipped cream, if desired.