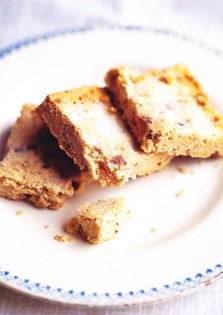 Appears in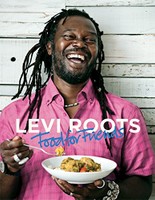 Ingredients
125 g (4½ oz) unsalted butter, softened, plus extra for the tin
55 g (2 oz) caster sugar, plus ½ tbsp. extra for sprinkling
150 g (5½ oz) plain flour, sifted
50 g (1¾ oz) fine cornmeal (polenta)
50 g (1¾ oz) pecans, chopped
1½ pieces of preserved stem ginger in syrup, finely chopped
Method
Preheat the oven to 170°C/340°F/gas mark 3½.
Beat the butter and sugar together, using an electric mixer or by hand, until pale and fluffy, then stir in the flour and cornmeal (polenta) until smooth. Add the pecans and ginger and stir until they are evenly distributed.
Pack the shortbread into a liberally buttered 20 cm (8 in) square cake tin, using your fingertips to press it into a fairly even layer. Prick lightly all over with the prongs of a fork. Bake for around 30 minutes, or until the shortbread is pale brown, then remove from the oven and sprinkle with the extra sugar.
Leave the shortbread to cool in the tin, then cut into 16-20 squares.