Appears in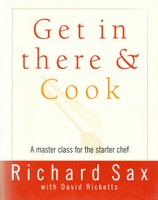 Ingredients
1 tablespoon olive oil or butter
1 red onion, cut into slivers
½ red (bell) pepper, cut into short slivers (Bell Pepper Basics)
½ yellow bell pepper, cut into short slivers (optional)
1 garlic clove, minced
3 ripe tomatoes, halved, cored, seeded (Tomato Basics), and cut into ¾-inch dice
Salt, to taste
3 tablespoons chopped fresh basil, or a mixture of basil and parsley
freshly ground black pepper, to taste
8 eggs
3 tablespoons milk
1 tablespoon unsalted butter
6 ounces (about) cooked angel hair or spaghetti (about 3 cups)
1 to 1½ cups coarsely shredded fresh mozzarella and/or Italian fontina cheese
2 or 3 tablespoons freshly grated Parmesan cheese
Method
Heat the olive oil or butter in a nonreactive 10- or 9-inch skillet, preferably nonstick, over medium-high heat. Add the onion, bell peppers, and garlic and sauté, tossing with a wooden spoon, until the vegetables are crisp-tender, about 6 minutes. Add the tomatoes, sprinkle with salt, and cook, stirring and tossing, until the liquid evaporates somewhat, 4 or 5 minutes. Add the basil and a few grinds of black pepper. Transfer the vegetable mixture to a plate, leaving a few spoonfuls in the skillet.
While the vegetables and tomatoes cook, whisk the eggs, milk, and a sprinkling of salt and pepper in a medium bowl until very well blended. Set the egg mixture aside.
Melt the butter in the skillet; lower the heat to medium. Add half of the cooked pasta, pressing it into an even layer. Top with half of the vegetables. Sprinkle with half of the mozzarella cheese; repeat, layering the pasta, vegetables, and cheese. Evenly pour the egg mixture over the ingredients.
Cook over medium heat, giving the skillet a quick shake occasionally after the edges begin to set. Lower the heat slightly if the mixture is sizzling too loudly; the eggs should set rather slowly. Preheat the broiler.
When the frittata has set but most of the center of the top layer is still liquid, turn off the heat. This usually takes about 15 minutes, but check earlier. Sprinkle the surface with Parmesan cheese and brown the cheese under the broiler for 1 or 2 minutes. Watch carefully; you want the eggs to set but not brown too much. Set skillet aside to cool to warm or room temperature. Then cut into wedges and serve.