Appears in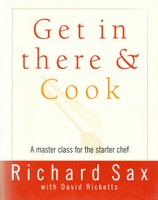 Ingredients
2 large whole chicken breasts, with skin and bone (12 to 14 ounces each), split in half, fat and excess skin removed
1 tablespoon olive oil, plus more as needed
1 large garlic clove, smashed
Salt and freshly ground black pepper, to taste
¼ teaspoon paprika, preferably Hungarian, hot or sweet, depending on taste
2½ to 3 cups sliced white mushrooms (or wild mushrooms, or a combination) (Mushroom Basics)
½ cup dry white wine or water
3 tablespoons snipped fresh chives or chopped fresh parsley
Lemon wedges, for serving
Method
Preheat the oven to 400°F., with a rack positioned in the center. Rinse the chicken; pat thoroughly dry with paper towels.
Heat the olive oil and the garlic in a large, nonstick, ovenproof skillet over medium heat. Cook until the garlic is lightly golden, about 2 minutes; discard the garlic. Raise the heat to medium-high. Sprinkle the skin side of the chicken breast halves with salt and pepper to taste and the paprika. Place the chicken, skin side down, in the skillet. Salt and pepper the bone sides lightly. Sauté, shaking the pan once or twice to prevent sticking, until the skin is a rich golden brown, about 6 minutes.
Turn the breast halves over with tongs. Place in the oven and bake until the chicken is just firm (but not rubbery) when pressed with a fingertip and is no longer pink near the bone, usually 10 to 15 minutes. Carefully place the skillet on a stovetop burner; transfer the chicken to a plate, cover with foil, and set aside.
If there is less than 2 tablespoons of fat in the skillet, add enough olive oil to equal that amount; this should coat the bottom of the pan. Heat over medium-high heat. Add the mushrooms; sprinkle with salt and pepper. Let the mushrooms sizzle in the hot oil for about 1 minute. To finish the sauce, sauté, tossing, until the mushrooms begin to turn lightly golden, about 3 minutes. Add the wine and cook, scraping (Deglazing Basics) up any browned bits in the pan with a wooden spoon and stirring until the liquid has reduced by about half, 4 or 5 minutes. Stir in the chives or parsley.
Arrange the chicken breasts on dinner plates. Spoon the mushroom sauce over and around the chicken. Serve immediately with lemon wedges.