Appears in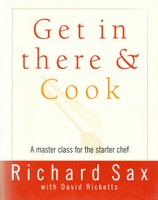 Ingredients
2 Cornish hens (about 1 pound each)
Salt and freshly ground black pepper, to taste
Olive oil, as needed
1½ tablespoons Dijon mustard
1½ tablespoons coarse-grained mustard
⅓ cup soft fresh bread crumbs
Watercress or parsley sprigs, for garnish
Method
Preheat the broiler, with a rack about 6 inches from the heat source. If you have access to a butcher, ask him to butterfly the hens, cutting out the backbone from each bird (freeze these for making stock or soup). Or do it yourself: With a boning knife or other sharp knife, simply cut along both sides of the backbone. Now place each hen, skin side up, on the work surface; press firmly with the palm of your hand, flattening the bird. Remove all excess fat from the birds; rinse in cold water and pat thoroughly dry with paper towels. (Wash your work surface well before using it for other ingredients.)
Line a jelly-roll pan or baking sheet that fits under the broiler with aluminum foil. Place the hens, skin side down (away from the heat), on the sheet. Salt and pepper the hens to taste; lightly brush with olive oil.
Broil until the bone sides begin to brown, 8 to 10 minutes. Remove the pan from the broiler; gently turn the birds over with tongs. In a small cup, stir together both mustards; spoon or brush the mustard over the entire skin sides of each bird. Sprinkle an even layer of bread crumbs over the skin. Drizzle with a little olive oil.
Return to the broiler, crumb sides up, and broil until golden, usually 2 or 3 minutes. Watch very carefully to prevent burning and gently shift the positions of the hens, if necessary, to prevent some spots from browning too quickly. Remove from the broiler and let stand for about 3 minutes before serving. Garnish with watercress or parsley sprigs.