Appears in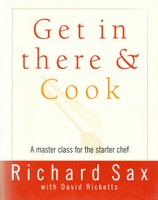 Ingredients
1 chicken (about 3½ pounds), cut into serving pieces, fat and excess skin removed
Salt and freshly ground black pepper, to taste
1 or 2 tablespoons unsalted butter
1 teaspoon vegetable oil
6 ounces quartered white mushrooms (about 2½ cups; Mushroom Basics)
2 tablespoons chopped shallots or the white portion of scallions
1 bottle (12 ounces) beer or ale (do not use "light" beer)
½ cup heavy cream
2 to 3 teaspoons whole grain mustard, to taste
Pinch of cayenne
2 tablespoons chopped fresh parsley
Method
Pat the chicken pieces dry with paper towels. Sprinkle with salt and pepper to taste. Heat 1 tablespoon of the butter with the oil in a large, heavy skillet, preferably nonstick, over medium-high heat. Add the chicken pieces in a single layer (work in batches if necessary) and sauté, turning the pieces over once with tongs and shaking the pan to prevent sticking, until nicely browned, usually 15 to 18 minutes total. With a slotted spoon, transfer the chicken pieces to a plate, draining the fat back into the pan; set the chicken aside. If there is more than about 2 tablespoons fat in the pan, discard the excess.
Add the mushrooms to the pan and let sizzle for a moment over medium-high heat. Sauté, tossing with a wooden spoon, until lightly golden, about 4 minutes. With a slotted spoon, transfer to a plate and set aside. Pour off all but a thin film of fat, leaving any browned bits in the pan.
Add the shallots to the pan and cook, stirring, until softened slightly, 30 to 60 seconds. Add the beer or ale slowly; then add ¼ cup of the cream and bring to a boil, scraping up all of the browned bits from the bottom and sides of the pan with a wooden spoon (Deglazing Basics). Return the chicken to the skillet, cover, and lower the heat. Simmer or braise, turning the pieces over once, until the chicken is tender when poked with a fork and is no longer pink near the bone, about 20 minutes.
Meanwhile, preheat the oven to 250°F. (unless you're making this in advance). Transfer the chicken with tongs to a heatproof serving platter, cover loosely with foil, and keep warm in the oven.
Degrease the cooking juices, removing the fat from the surface with a skimmer or a large metal spoon. Add the remaining ¼ cup cream and the reserved mushrooms to the pan and bring to a boil. Boil vigorously, uncovered, until the sauce reduces by about half, 7 to 10 minutes. The sauce should coat the back of a spoon lightly but should still be quite liquid. Degrease the sauce again, if necessary, removing any fat from the surface. Stir in the mustard to taste, a pinch each of black pepper and cayenne, and any juices exuded by the chicken onto the platter. Taste and correct the seasonings, adding salt, black pepper, and cayenne, if needed. Remove the sauce from the heat and whisk in another tablespoon of butter if you like a sauce with a little more gloss. Pour the sauce over and around the chicken. Sprinkle with the parsley and serve immediately.