Appears in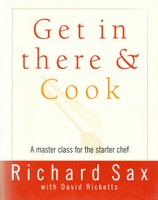 Ingredients
1 tablespoon olive oil, plus more as needed
1 onion, chopped
1 carrot, trimmed, peeled, and chopped
1 celery rib, strings removed (Celery Stringing), trimmed and chopped
1 scallion (white and green portions), trimmed, halved lengthwise, and thinly sliced
4 or 5 white mushrooms, coarsely chopped (Mushroom Basics)
2 garlic cloves, minced
Salt and freshly ground black pepper, to taste
Pinch of dried thyme or 1 teaspoon chopped fresh thyme leaves
⅔ cup ketchup
Few drops of hot pepper sauce
2 large eggs, beaten
¼ cup chopped fresh parsley
½ cup soft fresh bread crumbs
1½ pounds ground meat loaf mix (a combination of ground beef, veal, and pork), or use ¾ pound each ground beef and pork
Method
Heat the olive oil in a large nonstick skillet over medium-high heat. Add the onion, carrot, celery, scallion, mushrooms, and garlic; sprinkle with salt and pepper to taste and the thyme. Sauté, tossing occasionally with a wooden spoon, until the vegetables begin to soften, about 6 minutes. Transfer the vegetable mixture to a plate and set aside to cool slightly.
Preheat the oven to 375°F. In a large bowl, whisk together the ketchup, hot pepper sauce, beaten eggs, and parsley. Stir in the bread crumbs. Add the ground meat; sprinkle with salt and pepper to taste. Combine with your fingers without squeezing or compacting the meat. Add the vegetable mixture and mix lightly, just until combined.
Pack the mixture into an 8 X 4-inch nonstick loaf pan (if the pan is not nonstick, oil it or coat it lightly with cooking spray). Tap the pan on the counter a couple of times to eliminate air bubbles. With moist fingertips, form a smooth surface on top, mounding the mixture slightly along the center of the length of the loaf. Rub the surface of the meat loaf with a light film of olive oil (about 1 teaspoon).
Bake until the meat loaf is lightly golden and a skewer inserted in the center of the loaf feels hot, usually about 1 hour. Spoon off any excess juices. Let the loaf stand for 5 or 10 minutes. Unmold and cut into thick slices. Serve hot.