Appears in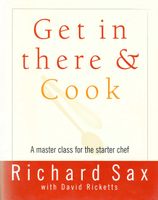 Ingredients
1 tablespoon unsalted butter
3 tablespoons chopped onion
1 cup long-grain white rice
1 can (about 14 ounces) reduced-sodium chicken broth
Salt and freshly ground black pepper, to taste
2 tablespoons chopped fresh parsley (optional)
Method
Heat the butter in a heavy saucepan over medium heat. Add the onion; sauté, stirring, until the onion begins to wilt, about 3 minutes. Add the rice; stir to coat. Cook, stirring, until the grains of rice are starting to turn translucent, about 2 or 3 minutes.
Add the broth all at once, along with a pinch of salt. Raise the heat, cover the pan, and bring the broth to a boil. Stir once, then lower the heat to maintain a steady but gentle simmer. Cook, covered, until the rice is tender and the liquid has been absorbed, usually about 17 minutes. Remove the pan from the heat.
Cover the pilaf and let stand for 5 minutes. Season with salt (if needed) and pepper, plus the parsley; fluff with a fork and serve hot. A little cold butter, stirred in at the end, is a tasty touch.