Appears in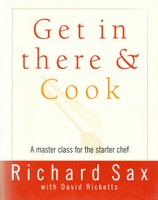 Ingredients
2 teaspoons olive oil
1 small-medium onion, chopped
1 garlic clove, thinly sliced
¾ cup (about 5 ounces) raw lentils
2 cans (about 14 ounces each) no-sodium or reduced-sodium chicken broth
¾ cup long-grain rice (basmati is good here)
Salt and freshly ground black pepper, to taste 2 tablespoons chopped fresh parsley (optional)
Method
Heat the oil in a heavy saucepan over medium-high heat. Add the onion and cook, stirring, until slightly wilted, 3 or 4 minutes. Add the garlic; stir for a few moments, or until aromatic.
Stir in the lentils and broth and bring to a boil. Lower the heat to maintain a steady simmer. Cover the pan and cook without stirring for 25 minutes. (Check occasionally to be sure the liquid is simmering, not boiling—lift the lid very quickly to avoid losing heat.) Stir in the rice, cover, and simmer until the rice and lentils are tender and the liquid has been absorbed, about 20 minutes longer. Remove from the heat.
Let the pilaf stand, covered, for 5 minutes. Season with salt, if needed, and pepper, plus the parsley. Fluff with a fork and serve hot.