Appears in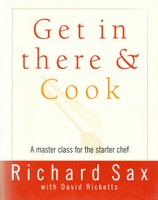 Ingredients
1½ to 2 pounds small red potatoes, peeled
Salt, to taste
3 large eggs
3 tablespoons red wine vinegar
1 tablespoon olive oil
freshly ground black pepper, to taste
3 small dill pickles, chopped
¼ cup chopped red onion
⅓ cup chopped fresh parsley, or a mixture of parsley and fresh dill
½ cup plain low-fat yogurt
⅓ cup reduced-calorie mayonnaise
2 teaspoons Dijon mustard
Method
1. Place the potatoes in a large saucepan with enough cold water to cover by about 2 inches. Bring to a boil, then add a teaspoon or two of salt. Boil gently, uncovered, for 12 minutes. With a large slotted spoon, gently lower the eggs into the water. Cover the pan and simmer steadily until the potatoes are tender when poked with a knife, about 12 minutes longer. The eggs will be hard-cooked at this point. Remove the eggs with a slotted spoon to a colander and rinse with cold water to cool. At the same time, drain the potatoes in a second colander and rinse with cold water until cool enough to handle but still quite warm. Quarter the potatoes (or cut in eighths if quarters are too large for bite-size). Place the warm potatoes in a large mixing bowl. Drizzle while still warm with the vinegar and oil and add a few grinds of black pepper. Toss very gently with a large rubber spatula and a wooden spoon until the potatoes are well coated. Let sit until cooled to room temperature.
2. Carefully peel the eggs under cold running water. Coarse chop and add to the potatoes along with the pickles, onion, and parsley. Toss gently without breaking up the eggs too much.
3. In a bowl, combine the yogurt, mayonnaise, and mustard; stir together with a fork until smooth. Add the dressing to the potatoes; fold the ingredients together very gently, using a large rubber spatula and a wooden spoon, until all of the ingredients are evenly coated. Taste and correct all of the seasonings, adding more salt, pepper, vinegar, onion, and mustard as needed; cover with plastic wrap. Serve at cool room temperature or refrigerate until ready to serve.