Preparation info
Makes

2

Main-Course Servings
Appears in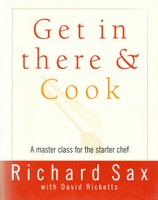 Ingredients
¾ pound medium whole shrimp, in the shell (about 25 to the pound)
1 pound medium mussels (about 14), preferably cultivated
½ cup cold water
½ pound skinless salmon fillets, cut into 1-inch cubes or equal amount lump crabmeat or cooked lobster meat
2 celery ribs, strings removed (Celery Stringing) and cut into ⅓-inch dice Basic Mustard Vinaigrette
¼ cup coarsely chopped fresh dill
Salt, to taste
Freshly ground pepper, to taste
Method
1. Peel and devein shrimp (see Shrimp Basics). Cut the shrimp crosswise into 2 or 3 pieces.
2. Pull the wiry beard, if any, from the flat side of the mussels. Rinse the mussels well under cold water and drain. Combine the mussels and ½ cup cold water in a 2-quart saucepan. Set over high heat and cover the saucepan. Steam (Steaming Basics) the mussels until they have opened, about 3 minutes, shaking the pan vigorously once or twice to help the mussels cook evenly. Remove the mussels with a slotted spoon, draining them thoroughly over the saucepan, to a separate bowl. Let them stand until cool enough to handle. Discard any that have not opened.
3. Strain the cooking liquid into a bowl through a paper coffee filter or fine-mesh sieve lined with a double thickness of dampened cheesecloth. Return the liquid to the saucepan.
4. Pour any liquid accumulated in the bottom of the mussel bowl back into the saucepan. Heat the liquid to a simmer. Add the salmon. Cover the pot and simmer or poach until the salmon is cooked through, about 3 minutes; the flesh of the salmon should be opaque in the center. Remove the salmon pieces with a slotted spoon, letting them drain thoroughly over the saucepan, and transfer them to a separate bowl.
5. Reheat the seafood cooking liquid to boiling. Stir in the shrimp. Remove the saucepan from the heat; cover and let stand until the shrimp are cooked through—curled and opaque in the center—about 5 mintues. Drain the shrimp thoroughly and discard the liquid. Add the shrimp to the bowl with the salmon.
6. Pick the cooked mussels from their shells; you should have about ⅔ cup. Add them to the bowl with the salmon and shrimp. Add the celery, vinaigrette, and dill; toss well with two large spoons to coat the seafood with the dressing. Check the seasoning, adding salt and pepper to taste.