Appears in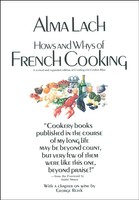 Ingredients
1 onion, minced
1 carrot, minced
1 branch celery, chopped
2 cloves garlic, minced
⅛ pound butter
3 tablespoons flour
1 cup stock
4 cups diced fresh tomatoes, or 3 cups canned Italian plum tomatoes
2 teaspoons salt
⅛ teaspoon pepper
1 tablespoon sugar
Bouquet garni
Method
Simmer onion, carrot, celery, and garlic in butter for 20 minutes in covered skillet. Stir in flour and cook without browning for 3 minutes.
Add remainder of ingredients. Simmer for about 2 hours to develop flavor and evaporate some of the liquid. Stir often. If it gets too thick, add more stock.
When done remove bouquet garni. Press sauce through food mill, using finest disc. Taste and adjust seasonings. Use, or freeze for later use.
,