Appears in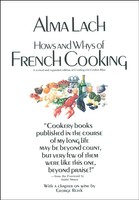 Ingredients
Milk court bouillon for 2 pounds halibut, turbot, and other white-fleshed fish
Wine court bouillion for 2 pounds salmon, snapper, swordfish, and other pinkish-fleshed fish
Method
Prepare the court bouillon for the particular type of fish.
Add fish steaks to simmering liquid. Bring to a boil, then reduce the heat. Simmer 1-inch steaks about 8 minutes.
Lift fish from poaching liquid with a wide spatula to keep from breaking the steak. Blot on paper towels, then place on hot serving platter. Decorate with fancy-cut lemon halves and watercress. Select a positive sauce such as Choron from the Hollandaise family.