Appears in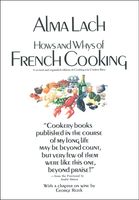 Ingredients
6 (1-inch-thick) rib lamb chops
Recipe of Soubise au Ris
2 tablespoons oil
Method
Trim heavy fat from chops. Make Soubise au Ris.
Sauté chops in oil and a chunk of butter. When done, coat top side of each chop with Soubise and sprinkle with bread crumbs. Broil to brown crumbs.
Add sufficient milk to the remaining Soubise to make a thin sauce. Heat, season, and serve separately.