Appears in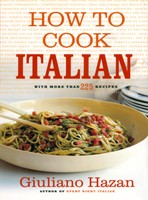 Ingredients
1 loaf day-old Italian or Cuban white bread
Method
Preheat the oven to 250°F.
Cut away the crust and cut the loaf lengthwise in half. Place it in the oven and bake for about 5 minutes on each side. Take it out of the oven and let it cool.
Cut the bread into chunks small enough to easily fit in a food processor. Run the processor until you have fairly even crumbs that are not too fine. Use the same day if fresh bread crumbs are called for. For recipes that call for fine dry crumbs, process them finer, then sift them through a medium-mesh strainer. Store the dry crumbs in a jar in the pantry where they'll keep for several weeks.