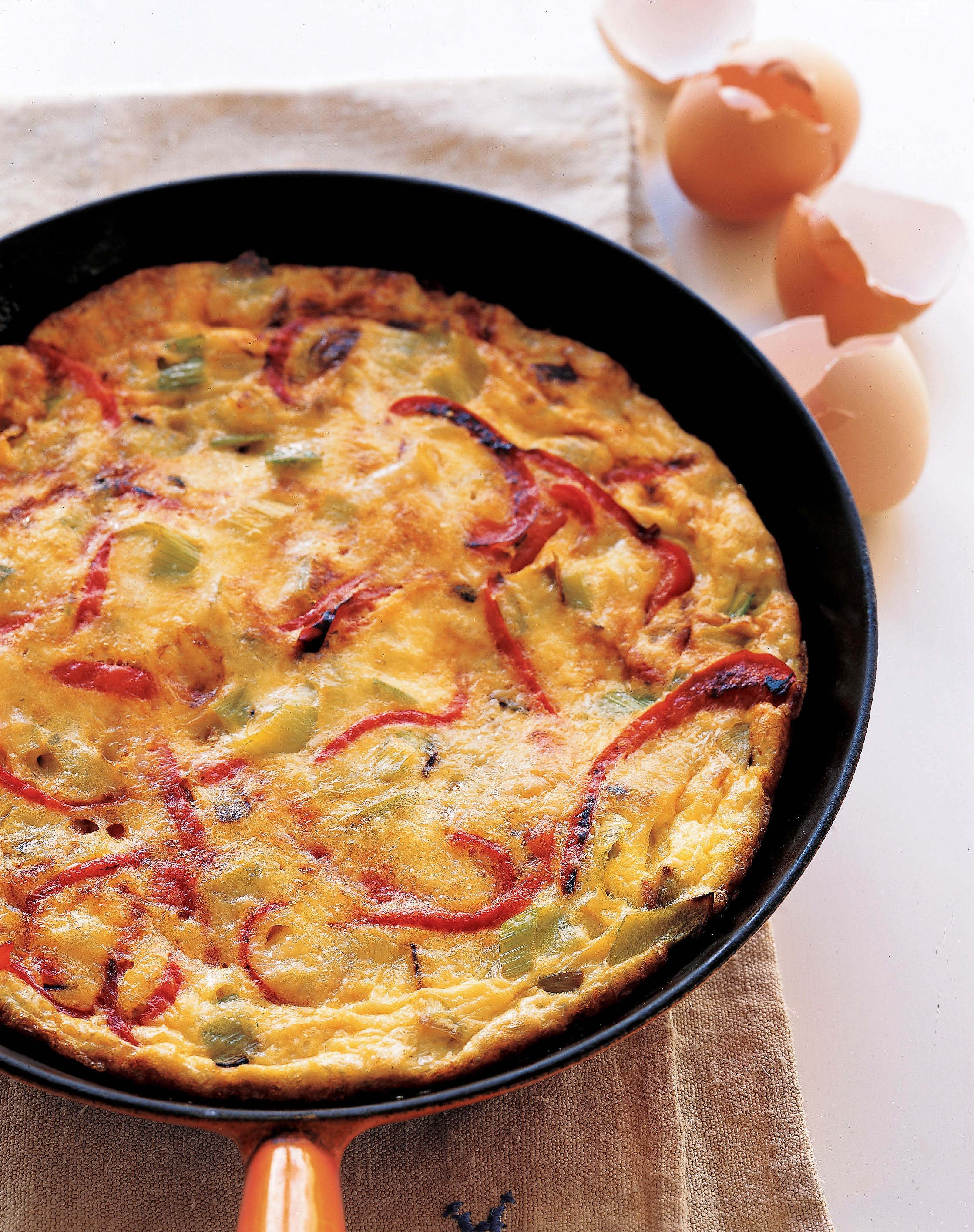 Appears in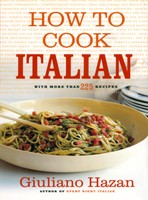 Ingredients
1 red bell pepper
2 tablespoons butter
2 medium leeks
Salt
Freshly ground black pepper
¼ cup water
5 large eggs
½ cup freshly grated Parmigiano-Reggiano
Method
Trim, seed, and peel the pepper, then cut it into narrow ¼-inch strips.
Put 1½ tablespoons of the butter in a 10-inch ovenproof nonstick skillet and place over medium-high heat. When the butter foam has subsided add the pepper. Sauté, stirring occasionally, until the pepper begins to brown, 10 to 15 minutes.
While the pepper is sautéing, trim the root ends and tough dark green tops from the leeks. Cut the leeks lengthwise in half (or in quarters if they are more than 1 inch thick), then slice them crosswise into ½-inch chunks. Place the leeks in a large bowl of cold water and swish them around to loosen any dirt that is clinging to them.
When the peppers are done, *lift the leeks out of the water and add them to the pan. Season with salt and pepper, stir for about 1 minute, then add ¼ cup water. Cover the pan and cook until the leeks are wilted and tender, about 15 minutes.
Beat the eggs in a bowl. Add the grated cheese and season lightly with salt and pepper. Add the contents of the pan and mix thoroughly.
Preheat the broiler.
Put the remaining ½ tablespoon butter in the skillet and place over medium heat. When the butter is hot, pour in the egg mixture. Cook for 6 to 8 minutes until the bottom is well browned and only the top is runny. Put the skillet under the broiler for 2 to 3 minutes until the top of the frittata is firm and golden brown. Remove from the oven and slide the frittata onto a serving platter. Serve warm or at room temperature.