Appears in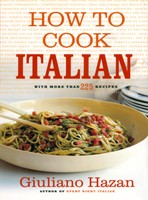 Ingredients
2 tablespoons butter
1 cup heavy cream
Salt
⅓ cup freshly grated Parmigiano-Reggiano
Method
Fill a pot for the pasta with at least 6 quarts water, place over high heat, and bring to a boil. Collect all the tortellini on one towel, slide them into the boiling water, and cook until the part where they are sealed is al dente, 6 to 8 minutes.
While the tortellini are cooking, put the butter in a 12-inch skillet and place over medium-high heat. Once the butter is melted completely, add the cream and season lightly with salt. Cook until the cream is reduced by half, then remove from the heat.
When the tortellini are done, drain them, transfer them to the pan with the sauce, toss with the Parmigiano, and serve at once.