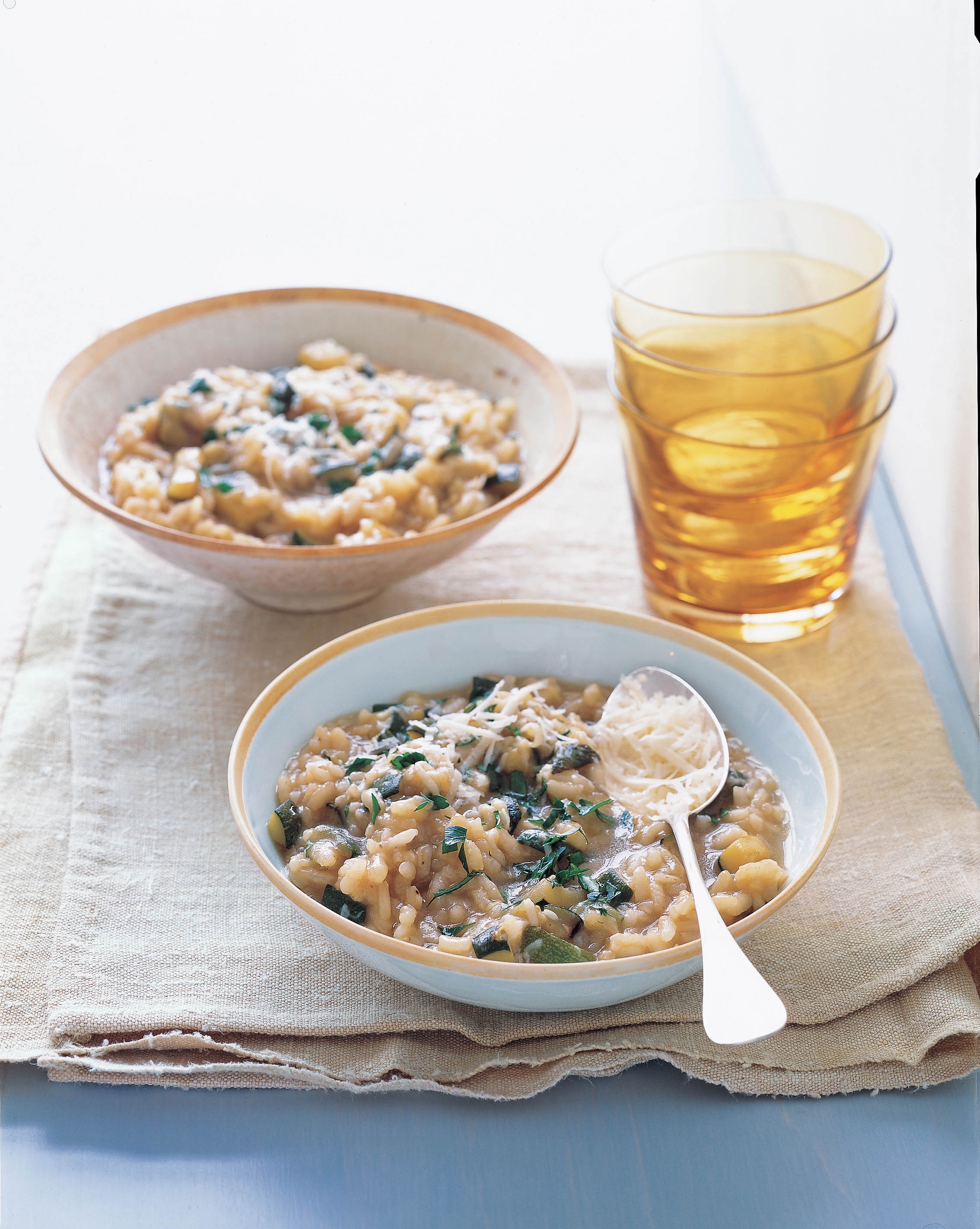 Appears in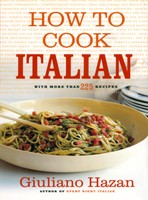 Total time: 50 minutes
Ingredients
1 pound small zucchini
½ small yellow onion
3 tablespoons butter
Salt
Freshly ground black pepper
6 cups homemade meat broth or ½ each beef and chicken bouillon cube dissolved in 6 cups water
3 to 4 sprigs flat-leaf Italian parsley
1¾ cups rice for risotto (Arborio, Carnaroli, or Vialone Nano)
¼ cup freshly grated Parmigiano-Reggiano
Method
Cut the zucchini into ½-inch chunks.
Peel and finely chop the onion. Put it in a heavy-bottomed braising pan with 2 tablespoons of the butter. Place over medium-high heat and sauté until it turns a rich golden color, about 5 minutes.
Add the zucchini, season with salt and pepper, and cook until they are tender and lightly browned, 10 to 15 minutes.
While the zucchini are cooking, put the broth in a pot over high heat and bring to a boil. Lower the heat to maintain a very gentle simmer. Finely chop enough of the parsley leaves to measure 1 tablespoon.
Add the rice to the zucchini and stir until it is well coated. Add about 1 cup of the hot broth and continue stirring. Add only enough broth to produce the consistency of a rather thick soup and wait until all the liquid is absorbed before adding more. Season with salt and continue until the rice is al dente, 20 to 25 minutes.
Remove the risotto from the heat and add the remaining 1 tablespoon butter, the parsley, and Parmigiano. Stir well and serve at once.