Appears in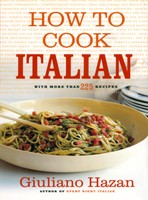 Total time: 20 minutes
Ingredients
2 tablespoons fresh lemon juice
Salt
1 to 2 sprigs fresh oregano
¼ cup extra virgin olive oil
2 pounds swordfish steaks, about ¾ inch thick
Freshly ground black pepper
Method
Preheat a charcoal or gas grill.
Put the lemon juice with 1 teaspoon salt in a small bowl. Mix together thoroughly with a small whisk or fork until the salt is dissolved. Chop enough of the oregano leaves to measure 2 teaspoons and add it to the bowl. Whisk in the olive oil until emulsified.
Season the swordfish on both sides with salt and pepper and place it on the grill. Cook for 2 to 3 minutes on each side until barely pink in the center. Transfer to a serving platter, pour the sauce over it, and serve at once.