Appears in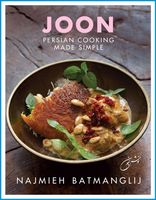 Ingredients
Topping
¼ cup (60 ml) olive oil
4 cloves garlic, peeled and gra
Method
In a mixing bowl, combine all the ingredients for the topping and toss well together. Set aside.
Line a rimmed sheet pan, or baking dish, with a layer of aluminum foil and a layer of parchment paper (allowing extra to overhang the edges of the sheet pan to help lift out the fish). Generously oil the parchment paper.
Rinse the fish fillets and pat dry.