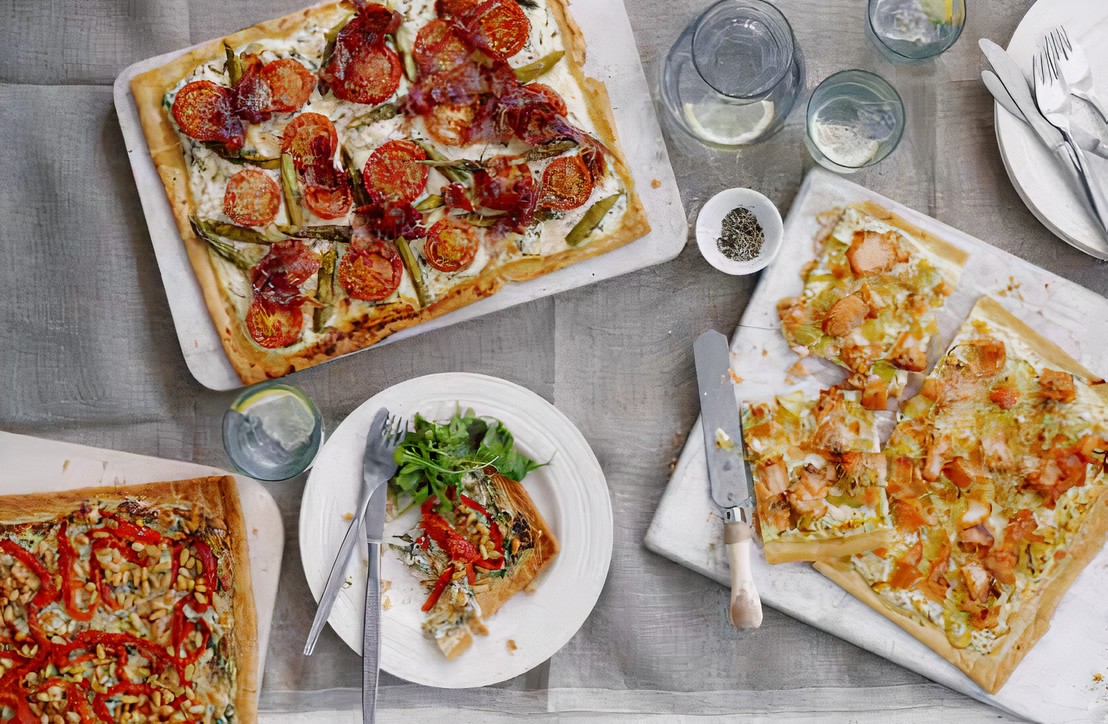 Appears in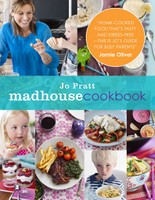 Ingredients
13 ounces piecrust or puff pastry dough sheets, thawed if frozen and rolled out if necessary
1 cup plus 2 tablespoons ricotta cheese
2 eggs
1 small handful basil leaves, shredded
2 garlic cloves, crushed
¼ cup freshly grated Parmesan cheese
9 small tomatoes, halved
8 to 12 asparagus spears, cut into 2-inch pieces
6 to 8 slices prosciutto, torn
olive oil, for drizzling
sea salt and freshly ground black pepper
green salad or vegetables, to serve
Method
Heat the oven to 400°F and line a cookie sheet with parchment paper.
Lay the dough on the prepared cookie sheet, score a ¾-inch border with a sharp knife and prick the middle part of the dough several times with a fork.
Mix together the ricotta, eggs, basil, garlic and half of the Parmesan. Season lightly with salt and pepper. Spread over the dough, inside the border. Top with the tomatoes, asparagus and prosciutto, as rustic or neatly as you like. Scatter the remaining Parmesan over and drizzle with olive oil. Brush the edges of the dough with oil. Bake the tart 25 minutes, or until the pastry is golden and the filling softly set.
Serve hot with green salad or vegetables.