To make the béchamel sauce, put the milk in a saucepan, turning on the heat to medium low. Cook until the milk is just short of boiling, reaching the point when it begins to form a ring of small, pearly bubbles.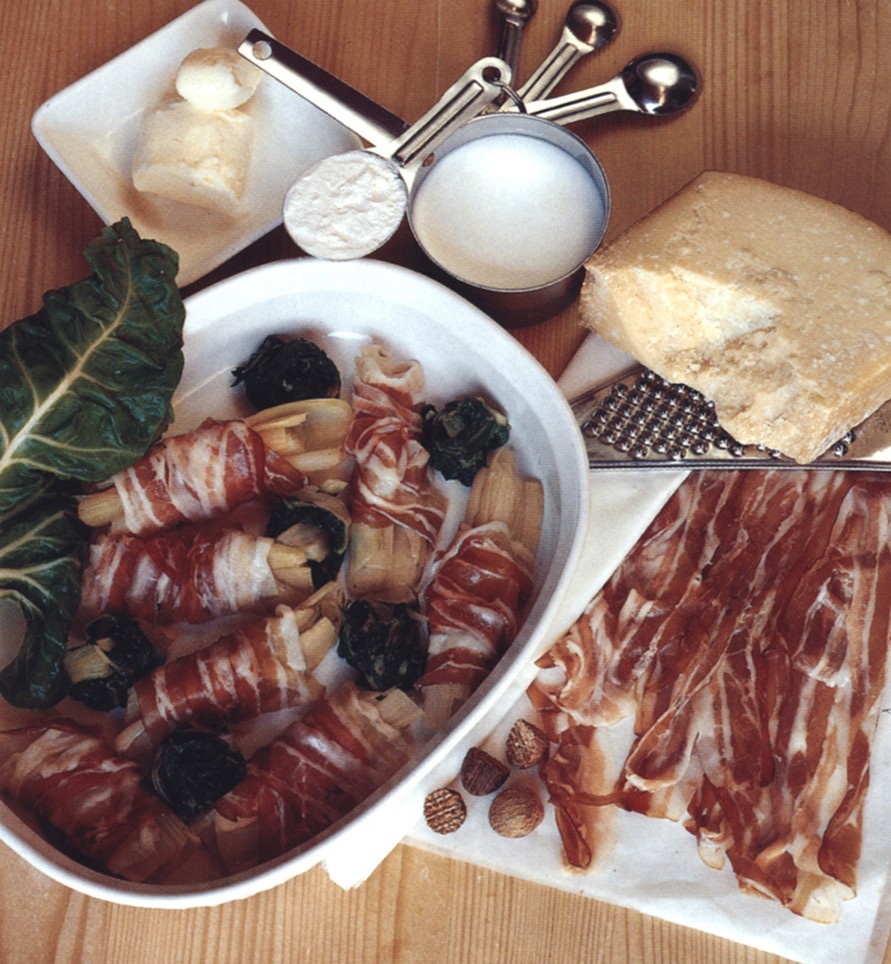 While you are heating the milk, put the butter in a medium saucepan, turning on the heat under it to low. When the butter has melted completely, stir in all the flour, using a wooden spoon. Continue to cook, stirring constantly, for about 2 minutes. Do not allow the flour to become colored. Remove from heat.
Add the hot milk from the other pan, 2 tablespoons at a time, to the flour-and-butter mixture. Stir continuously. As soon as the first 2 tablespoons of milk have been incorporated into the mixture, add 2 more, continuing to stir. When, through this procedure, you have put in ½ cup milk, you can add the remaining ½ cup of milk at one time, stirring steadily, smoothly amalgamating the milk with the flour and butter.
Place the pan over low heat and cook, stirring constantly, until the sauce is as dense as thick cream. If you find any lumps forming, dissolve them by beating the sauce rapidly with a whisk.
Into it stir ⅛ teaspoon grated nutmeg and 2 tablespoons of grated Parmesan.