Appears in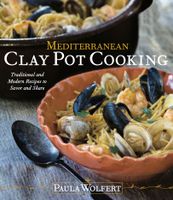 Ingredients
1 teaspoon cumin seeds
6 small garlic cloves
½ teaspoon Coarse salt, or more to taste
1 Anaheim pepper, peeled, seeded, and chopped
½ cup packed fresh cilantro leaves
¼ cup plus 2 tablespoons extra virgin olive oil
2 to 3 tablespoons cider vinegar, rice vinegar, or muscatel vinegar
Method
In a small dry skillet, toast the cumin seeds over medium heat until lightly browned and fragrant, 1 to 2 minutes. Crush the seeds in a ceramic or marble mortar, then add the garlic and salt and grind to a paste.
Work in the Anaheim pepper and cilantro until smooth. Gradually add the olive oil and then the vinegar and 2 tablespoons water. Season the sauce with additional salt if needed.
Pour into a small bowl, and let stand at room temperature for at least 2 and up to 5 hours before serving.