Appears in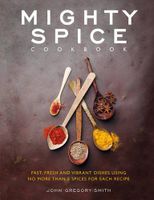 Ingredients
200 g/7 oz/heaped ¾ cup split red lentils, washed and drained
2 tbsp olive oil
1 tsp flour
2 tsp dried mint
1 tsp mild chilli powder
1 tbsp sun-dried tomato purée or tomato purée
875 ml/30 fl oz/3½ cups chicken or vegetable stock
50 g/1¾ oz/heaped ¼ cup bulgur wheat
50 g/1¾ oz butter (optional)
sea salt and freshly ground black pepper
1 lemon, cut into wedges, to serve
Method
Put the lentils into a large saucepan over a high heat with 750 ml/26 fl oz/3 cups water and bring to the boll. Cover, reduce the heat and simmer for 15-20 minutes, or until the lentils have absorbed all the water and are tender. Check them every couple of minutes after the 15-minute mark to make sure they are not burning.
Heat the oil in a large saucepan over a medium heat and add the flour, mint and chilli powder. Stirring continuously, add the sun-dried tomato purée after 10 seconds, then after another 10 seconds tip in 2 tablespoons of the stock to loosen up the mixture. After a couple of seconds, slowly add the rest of the stock, stirring as you go, to make sure there are no lumps. Stir in the cooked lentils and bulgur wheat and season with a really good pinch of salt and pepper. Bring to the boil, then turn down the heat and simmer, stirring occasionally, for 10 minutes.
Stir in the butter, if using, and serve immediately with wedges of lemon – the juice will bring out all the delicious flavours.