In a large mixing bowl, add the lard and use your hands or a rubber spatula to beat until the lard is whipped. This should take around 5 minutes.
Slowly add the masa to the lard and continue whipping.
Add the sugar, baking powder, cinnamon, anise, coconut, raisins, pineapple chunks in syrup, and 1½ cups (360 ml) water, and continue mixing. The masa for this sweet tamal should be runnier than for the savory ones you're used to.
When ready to assemble the tamales, lay a soaked corn husk flat on your hand and, using a kitchen brush, apply a thin layer of the carmine dissolved in water on the corn husk in an upward motion. Once the husk has been colored a vibrant pink color, apply a layer of the masa. Fold it from left to right, so that the left side of the slathered husk covers three-quarters of the leaf. Do the same with the other edge of the husk to close it up. Fold the pointy top toward the center of the tamal and set aside, folded side facing down. Repeat this process until all tamales are done.
Arrange the folded tamales in a circular pattern, lengthwise, with the open edge facing up in your tamal steamer filled with the indicated amount of water at the bottom of the pot. Once all the tamales are neatly arranged, cover everything with plastic wrap and a kitchen cloth. Steam for 1 hour. The tamales are ready when the masa easily peels off the corn husks.
Step One
Beat using your hands or a rubber spatula until the masa and lard are well-mixed and fluffy.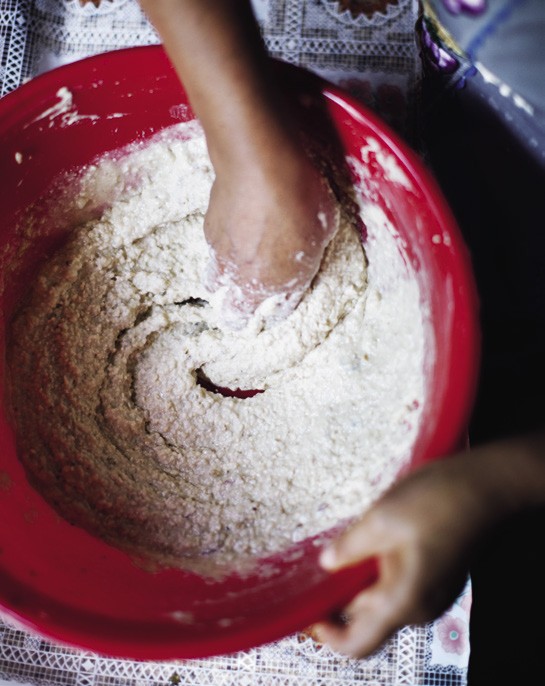 Step Two
Add the sugar, baking powder, ground cinnamon, anise, shredded coconut, and raisins.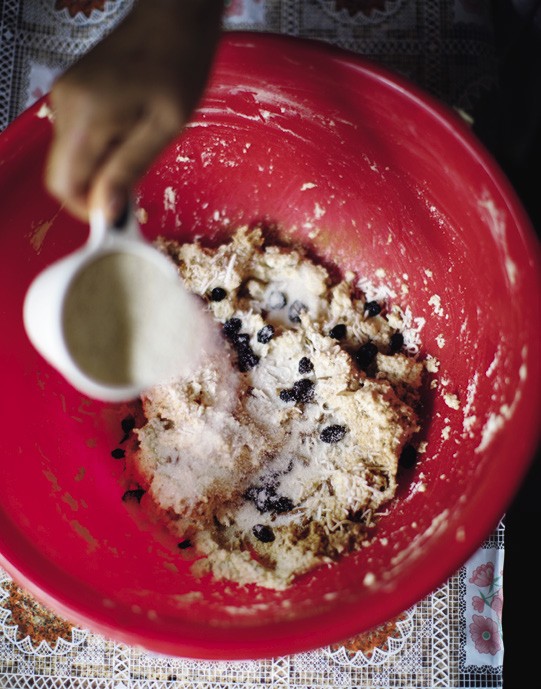 Step Three
Add the pineapple chunks in syrup, and water.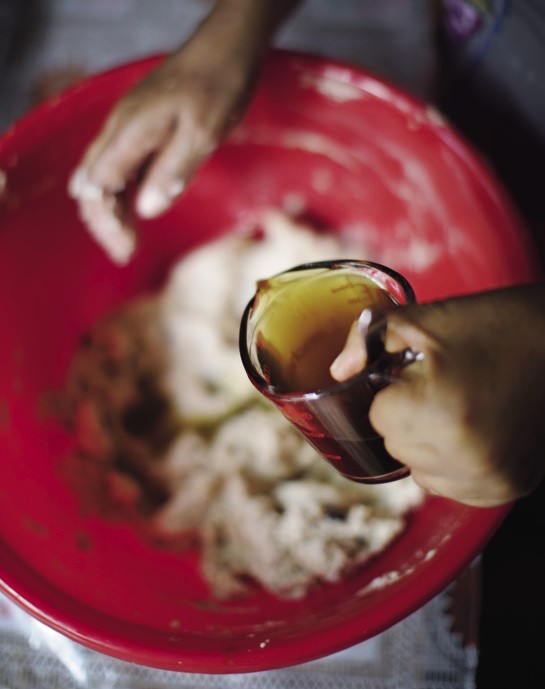 Step Four
Continue mixing until all of the ingredients are fully incorporated and the masa is smooth.