Make the Chochoyotes
In a glass measuring cup, dissolve the salt in 3 tablespoons of water. In a mixing bowl, combine the broken masa, salted water, and 1 teaspoon of the oil. Mix until the ingredients turn into a paste.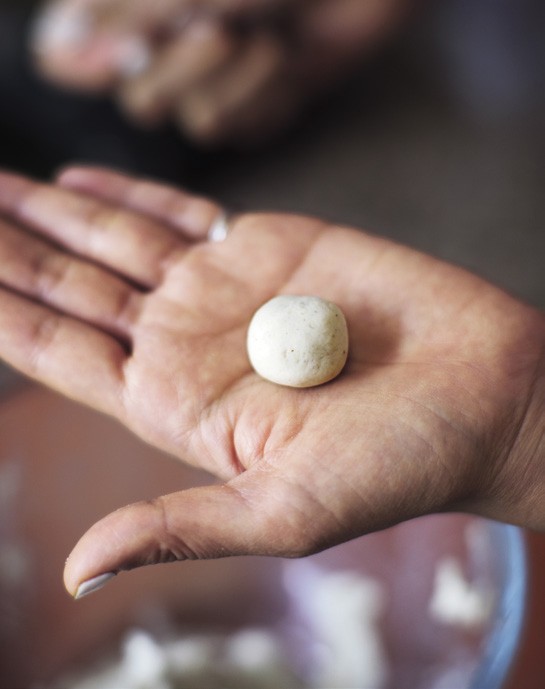 Using your hands, assemble small balls weighing about 10 grams each (about the size of a cherry tomato). You should have enough masa to make around 24 balls. Use your thumb to press down on each ball to create an imprint.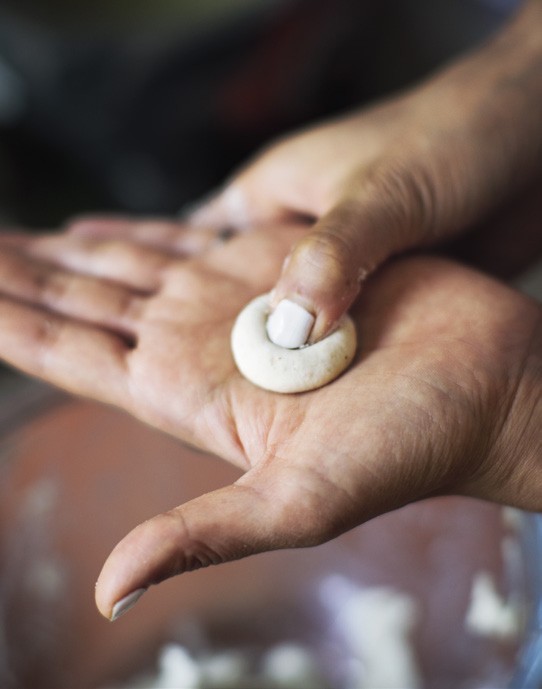 Heat the remaining 2 tablespoons of oil in a skillet over medium heat to just below the smoking point. Working in two batches, fry chochoyotes until golden brown on both sides, about 2 to 3 minutes per side. Remove each one to a paper towel–lined plate and reserve.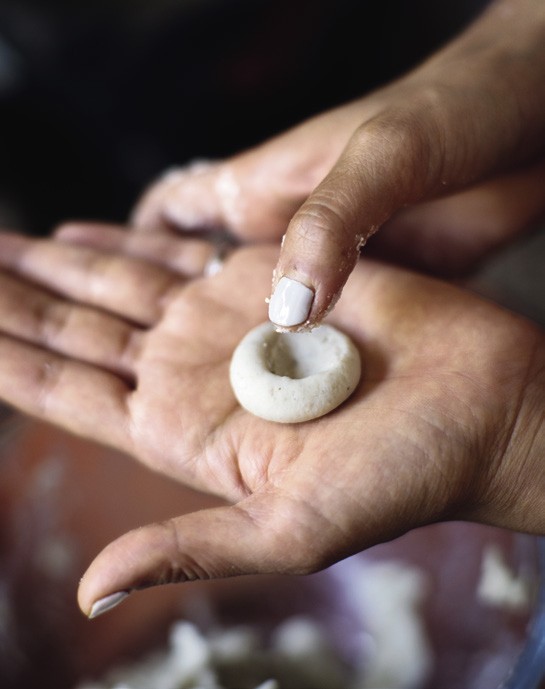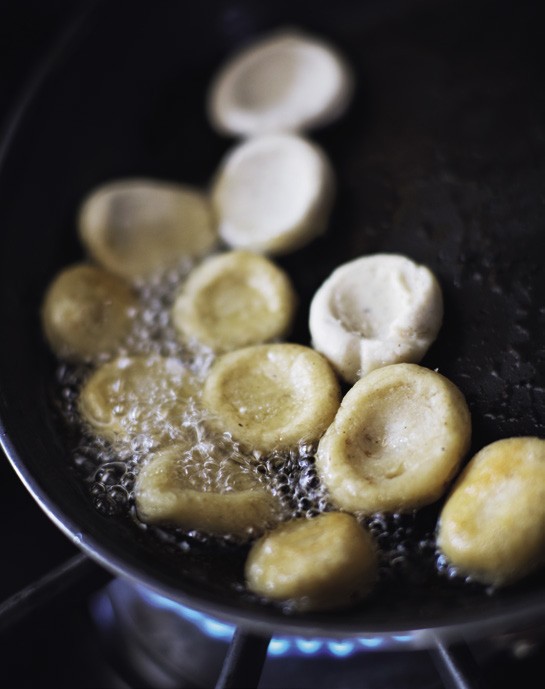 Make the Soup
Separate the squash vine leaves and stems in different containers. In a large heavy-bottomed pot, bring 8 cups (2 L) of water to a boil. Add the squash and cook for 5 minutes. Add the guia stems and the salt. If using spinach, add spinach with leaves and stems attached all at once and cook for 5 minutes. Lower the heat to a simmer while you prepare the masa slurry.
In a blender, combine the masa and 2 cups (120 ml) of water. Blend until smooth and pass through a double-fine-mesh strainer. Pour the masa slurry into the simmering pot of squash. Bring back up to a boil. When boiling, add the squash leaves. Lower the heat to a simmer and continue to cook for about 7 minutes while you prepare the salsa base.
Heat a comal or dry skillet over medium heat and toast the poleo (if using) and the cumin for 2 minutes or until fragrant. Grind the spices in a molcajete or spice grinder until finely ground.
In the blender, combine the onion, garlic, chile, tomatillos, tomato, and ½ cup (120 ml) of water and blend until smooth. Add the toasted, ground spices and blend until evenly incorporated. Add the vegetable mixture to the simmering pot and simmer for 8 minutes more. Add salt, about 1 teaspoon or more. Taste and adjust seasonings if needed.
Serve the soup in bowls with crispy chochoyotes placed on top.