Appears in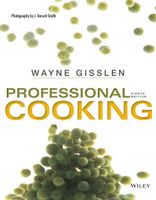 Ingredients
U.S.
Metric
Ingredients
1
oz<
Method
Procedure
Heat the butter in a saucepan. Add the chopped onion and sauté gently without browning until the onion is soft.
Add the bulgur. Stir to coat with butter. Stir over heat 1 minute to lightly toast the grain.
Add the grated lemon zest and stir to mix.
Stir in the hot stock. Add salt and pepper to taste. Bring to a simmer.