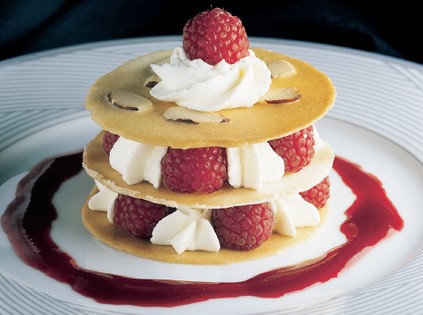 Appears in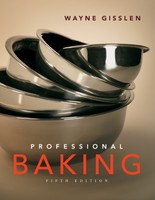 Ingredients
Components
Fresh raspberries
Whipped cream flavored with orange liqueur
Confectioners' sugar (optional)
Cream Sauce for Piping (optional)
Method
Procedure
Bake tuile wafers about 3 in. (7 cm) in diameter, but leave them flat; do not bend or mold them.
Place 1 wafer in the center of a plate. Arrange a ring of berries on the wafer lining the outside edge. Using a pastry bag, fill the space in the center of the berry ring with the flavored whipped cream.
Top with a second wafer and repeat with the berries and cream.
Dredge a third wafer generously with confectioners' sugar, if desired. Carefully place it on top of the dessert.
Spoon a ring of raspberry sauce onto the plate around the pastry. If desired, marble the raspberry sauce with the cream sauce for piping. Serve at once, while the wafers are crisp.