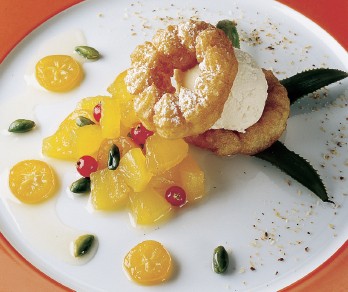 Appears in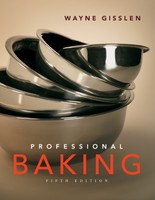 Method
Procedure
Dust the doughnuts lightly with confectioners' sugar.
Place 1 doughnut on one side of a plate. Top with a scoop of sorbet and then with the second doughnut.
Sprinkle a little toasted coconut around the doughnuts and, if desired, decorate with 3 blanched pineapple leaves.
Place the pineapple kumquat compote on the other side of the plate and decorate with a few pistachios and red currants.