Appears in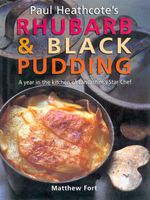 Ingredients
225 g / 8 oz smoked salmon, thinly sliced
mixed salad leaves
a little oil
8 scallops
juice of 1 lemon
Method
First, make the Basil Dressing: warm the oil, add the picked basil leaves and season. Blend to a purée in a blender or food processor. Allow to cool.
Prepare the vegetable garnish: lightly sauté all the fresh vegetables separately in a little oil until tender. When all are cooked, mix them together and add the tomato. Keep warm.
Roll up the slices of smoked salmon, with one end of the roll more open to make 'roses'. Arrange the salmon on 4 plates on top of a bed of mixed leaves.
Put a little oil in a hot frying pan. When that is hot, add the scallops and cook on one side for about 2 minutes to get them golden-brown and caramelized.
While the scallops are cooking, arrange 5 piles of the warm vegetables around each smoked salmon salad.
Turn the scallops over and cook for a further 20 seconds on that side. Season with salt and lemon juice.
Arrange the scallops on a couple of the warm piles of vegetables and pour the basil dressing around.