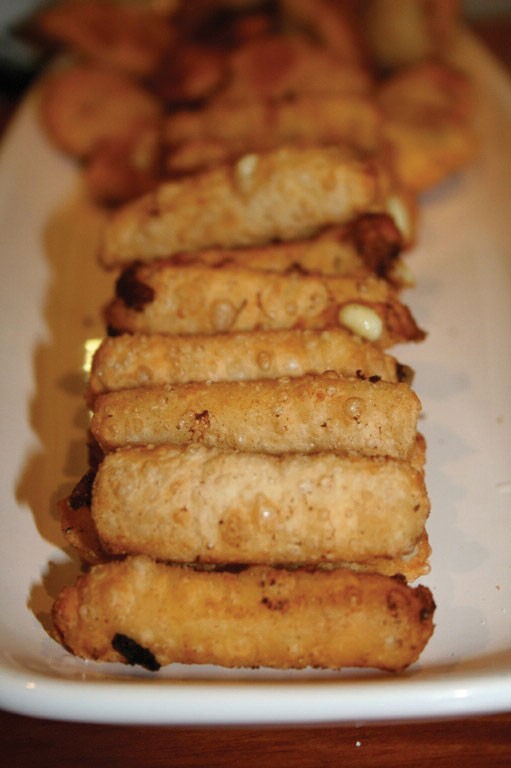 Appears in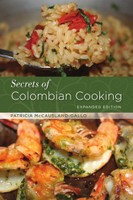 Ingredients
2½ cups (1¼ pounds or 2 large cobs) dried white corn kernels*
¼ pound (⅔ cup) grated white farmer's cheese*
½ cup butter
1 teaspoon salt
Oil for shaping, if necessary
Aluminum foil strips or corn husks for cooking
Method
Day 1
Wash the dried corn kernels with plenty of water. Place in a bowl with enough water to cover them for 24 hours. This will rehydrate the corn a little.
Day 2
Drain the corn and discard the water.
Place the corn in a medium pot or pressure cooker, and add 8 cups of water. If using a regular pot, cover and simmer over medium-low heat for 2½ hours; keep adding water, 1 cup at a time, if it dries out. If using a pressure cooker, cover and cook under pressure on medium heat for about 1 hour. The corn should be very soft; if not, return the pot to the stove and cook 20 minutes more. Let cool, uncover, and drain the corn; you will have about 8 cups of corn.
Pass the corn through a molino* or meat grinder into a bowl. Add the cheese, butter and salt; mix well to blend evenly.
Divide the mixture into 6 portions of approximately ¾ cup each; add some oil to your hands if the dough feels hard to manage.
Cut 8- by 6-inch aluminum foil strips, or arrange corn husks in the palm of your hand. Place one portion of the corn mixture (¾ cup) on each strip. Wrap as you would an envelope, folding in the top and bottom; use more than one husk if necessary to complete the task. Roll into log forms, and cover completely with the aluminum foil. Seal the foil carefully before rolling them to prevent leakage of water into the bollos or of the corn mixture into the cooking water.
Place the bollos standing up in the bottom of a 2-quart pot. Tie all the bollos together to keep them standing. They should fit tightly. Pour in enough boiling water to completely cover all the bollos and simmer, covered, for 20 to 30 minutes. They should feel set or hard to the touch.
Let rest for 5 minutes before serving. Peel the foil off and serve with Chorizos or Butifarras.