Appears in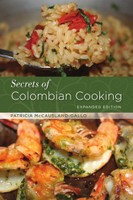 Ingredients
1 pound figs
1 teaspoon salt
1¾ cups sugar
1 tablespoon lime juice
Method
Wash the figs well to remove the hairy crust. Make a cross cut on the top of each fig.
In a medium, heavy pot place the figs, 4 cups of water, and the salt. Bring to a boil, drain the figs, and discard the water.
Return the figs to the pot and add 4 cups fresh water. Simmer over low heat for 45 minutes.
Add the sugar and continue to simmer over low heat for 1½ hours more. The figs should have softened and the syrup will be light. Add the lime juice, mix, and remove from the heat.
Cool, refrigerate, and serve.