Appears in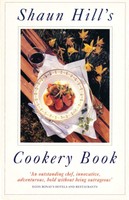 Ingredients
8 oz (225 g) unsalted butter
8 oz (225 g) caster sugar
8 oz (225 g) plain flour
8 oz (225 g) porridge oats
1 teaspoon baking powder
1 teaspoon bicarbonate of soda
2 tablespoons golden syrup
Method
Beat the butter and sugar together until white and creamy.
Stir in all the dry ingredients.
Stir in the golden syrup and 1 tablespoon hot water.
You will have a firm paste. Divide it into 20 small pieces. Rub each piece between the palms of your hands to form a ball. At this stage you may keep them in the fridge until you want to bake them. As with most biscuits they are better just out of the oven.
Place the biscuit paste balls at 2 in (5 cm) intervals on a greased baking tray. Bake for 15 minutes at 300°F (150°C) Gas 2. Cool on a wire rack.