Appears in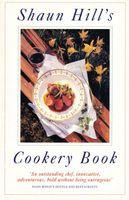 Ingredients
4 tablespoons Meaux mustard
3 fl oz (75 ml) red wine<
Method
Whisk the mustard and red wine together.
Bring to the boil, then add the veal sauce base.
Add cream then boil hard for 2 minutes before whisking in the butter.
Finish the sauce with capers, salt and pepper. If you are not fond of capers you may substitute a teaspoonful of lemon juice.