Appears in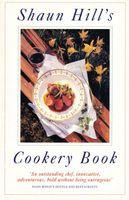 Ingredients
2 oz (50 g) horseradish
1 tablespoon French mustard
Method
Peel the horseradish and grate it. Horseradish is at its most powerful around the outside of the root so grate across it for an even consistency.
Stir in the mustard, sugar and lemon juice.
Whisk the cream separately and fold it into the horseradish. Finish with a pinch of salt.