Appears in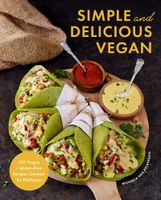 Ingredients
80 g (2.8 oz) dairy-free chocolate
1 package (350
Method
Instructions
First, melt the chocolate in a double boiler on the stove (or in the microwave).
Blend the drained silken tofu and maple syrup first. Then add the melted chocolate and coffee, blending again until super creamy.
Pour the chocolate coffee cream into small jars, refrigerate for about 1 hour, and enjoy!