Appears in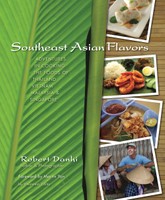 Ingredients
½ cup Sugar
½ cup Water (divided use)
Method
Combine sugar and ¼ cup of water in small saucepan until a smooth paste is formed.
Heat over medium heat until mixture begins to bubble and sugar is melted.
Continue to simmer without stirring until it turns very deep brown. It will be foaming and smoke will start to rise, color should be reddish-black.
Stand back as you cautiously add water: it will boil vigorously and a lot of steam will rise. Be careful.
Whisk to dissolve any seized sugar. Cool, transfer to a container to use as needed.