Appears in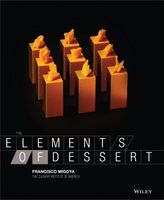 Ingredients
Water, at about 9°C/49°F 1.45 kg 3 lb 3.15 oz 100
Method
Place the cold water (from the tap) in a mixing bowl and dissolve the sour starter in it.
Add the flour and mix until you have obtained a homogenous mass.
Leave at room temperature (21°C/70°F).
Make sure you feed this white sour starter 18 hours before you mix the dough and on a daily basis.