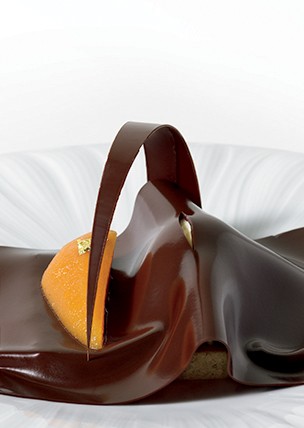 Appears in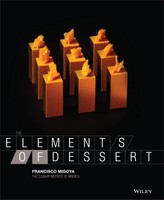 Ingredients
Almond paste 298 g 10.5 oz 37.3%
Almond praline paste 74 g 2.62 oz 9.32%
Eggs 233 g 8.2 oz 29.14%
Invert sugar 33 g 1.15 oz 4.08%
Salt 3 g .1 oz .35%
All-purpose flour 56 g 1.97 oz 6.99%
Butter 102 g 3.61 oz 12.82%
Method
Preheat a convection oven to 160°C/325°F.
Lightly spray the border of a quarter sheet pan with nonstick oil spray. Line it with a nonstick rubber mat.
Combine the almond paste with the almond praline paste in a mixer bowl fitted with the paddle attachment to obtain a homogenous mixture.
Add the eggs one at a time. Stop the mixer, drop the bowl, and scrape it after each egg has been incorporated. If making larger batches, add eggs in a total of 4 additions; it is not necessary to do one egg at a time.
Add all of the invert sugar and mix until well combined. Add the salt and the flour on low speed, pulsing the mixer so as not to make a mess. Mix until just combined.
Add the butter and mix until just combined. Spread evenly on the prepared sheet pan.
Bake until it springs back when it is gently pushed with the fingertips at the center of the pan, 12 to 15 minutes.
Cool the cake at room temperature. Once it has cooled, refrigerate it. It cuts cleaner when it is cold.
When it is cold, remove the cake from the pan and cut it into rectangles that measure 2.5 cm/1 in wide by 9 cm/3.5 in long by 2 cm/.6 in high.
Reserve in an airtight container in refrigeration. Discard after 2 days.
,