Appears in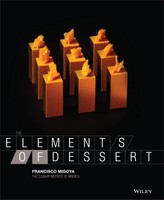 Ingredients
Milk 460 g 1 lb .16 oz 46%
Heavy cream 96 g 3.39 oz 9.6%
Sugar 176 g 6.21 oz 17.6%
Egg yolks 70 g 2.47 oz 7%
Williams pear purée 198 g 6.98 oz 19.8%
Method
To make the base, see the stirred custard method. The pear purée is stirred in once the base is made and has cooled down.
Let the base age for at least 4 hours before you churn it.
Churn the base and reserve frozen for service. After service, if you have any left, you can re-melt it and churn it once more. Discard any left over after the second churn.