Appears in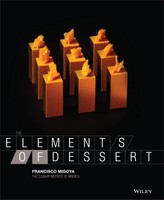 Method
One hour before you are going to make the spirals, freeze a marble slab about the size of a half sheet pan.
When the slab is frozen cold and the caramelized white chocolate is melted and in a piping bag, make the spirals one at a time. Drizzle a thin line from top to bottom of the marble horizontally, enough to be about 5 cm/2 in wide.
Before the chocolate sets, roll it up from the bottom of the marble to the top. Place the finished spiral on a sheet pan lined with parchment paper.
Once all of the spirals are made, keep them in a freezer. Melt down again after 2 months or when they break.