Appears in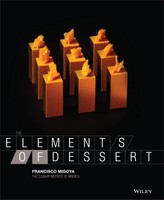 Ingredients
Heavy cream 1.15 kg 2 lb 8.48 oz 87.79%
Jasmine rice 50 g 1.76 oz 3.82%
Sugar 110 g 3.88 oz 8.4%
Method
Combine all of the ingredients in the Thermomix (see Note).
Set to speed 3 and cook for 11/2 hours at 90°C/195°F, or until thickened. The jasmine rice should be completely cooked and puréed into the cream; the rice is the thickener for this pudding.
Transfer to an insulated thermal container for service; use a high-quality container in order to keep the contents hot for the longest period of time. If possible, split the liquid into 2 thermal containers in order to preserve the temperature for the longest period of time. Keep tightly closed. Discard after service.